Grab a little something extra with your meal or make a meal out of a few of our delicious sidekicks. Share them or savour them all yourself. No judgement here!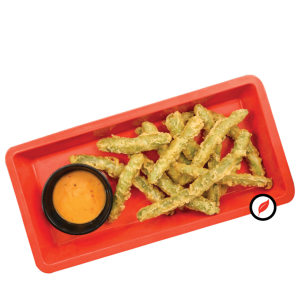 TEMPURA GREEN BEANS
Light and crispy, battered tempura green beans, served with our signature Bang Bang sauce.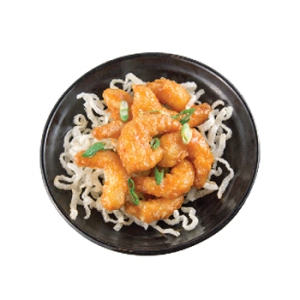 BANG BANG SHRIMP
8 pieces of crispy, battered shrimp tossed in our delicious sweet chili Bang Bang sauce.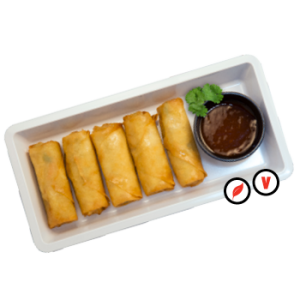 SPRING ROLLS
Add a little spring to your meal with 5 crispy vegetarian rolls with a side of classic plum sauce, perfect for dipping.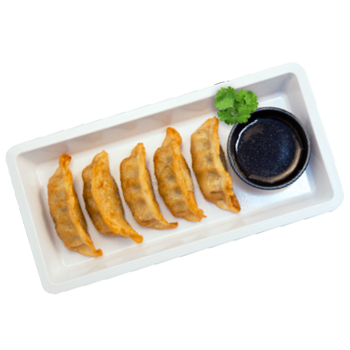 POTSTICKERS
Enjoy 5 pieces of fabulously fried chicken wrapped in wonton perfect for sharing. Just no double dipping in the sweet garlic sauce!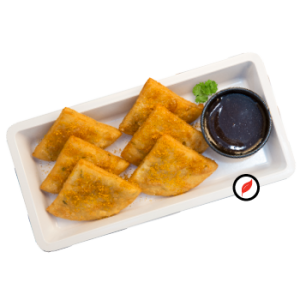 GREEN ONION CAKES
6 pieces of fried flatbread topped with green onion and a side of firey Dan Dan sauce. Twist it up with a dusting of curry powder or subbing for Hong Kong spice or sweet garlic sauce.
 SAMOSAS
The classic potato, pea and carrot filled pastry mixed with a blend of curry spices are so good, they should be called SaMOREsas because 3 pieces may not be enough.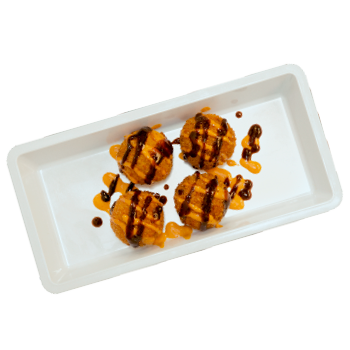 CHEESY KIMCHI FIRE BALLS
The four pieces of panko coated cheesy rice balls topped with bang bang sauce will have you singing goodness gracious great balls of fire all the way home.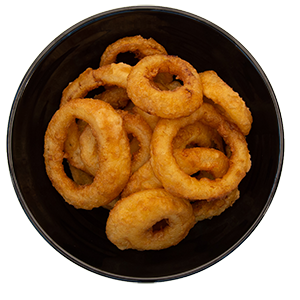 ONION RINGS
Lightly battered onion rings, served with your choice of sauce.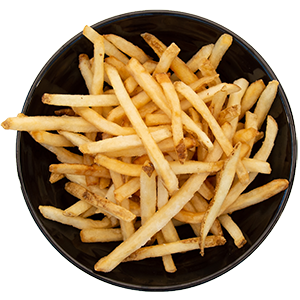 FRENCH FRIES
Canadian russet potatoes fried to a crispy golden brown, served with your choice of sauce.